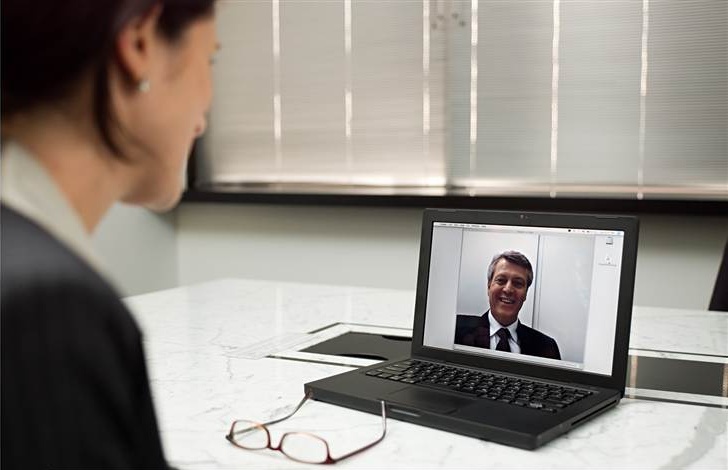 Smile, You're on Camera!
Video interview method is a powerful tool for recruiters, and researches show that only a quarter of companies said they didn't use video interviews at all.
So if you haven't yet encountered a virtual interview during a job hunt, it's likelier that you will sometime in the future. In sHR., video interviews are an important part of our business, especially when it comes to candidates living abroad, being out of city or having trouble to create time due to mega-city issues like traffic, heavy working hours, etc.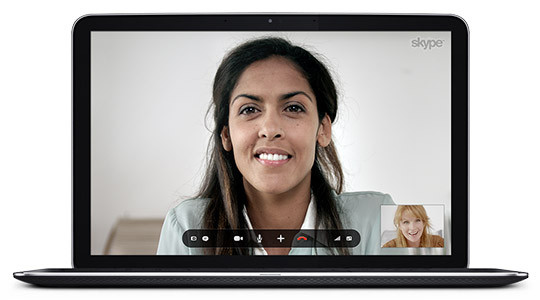 Video interview might create a feeling like it's an easier method to use but it requires a high level of expertise for recruiters in order to evaluate candidates accurately. It's also essential that candidates also follow some basic rules to get maximum out of such communication.
Here are some recommendations from our experts if you have to try selling yourself on screen at some point of your career:
Find an appropriate environment: The success of your video interview might depend on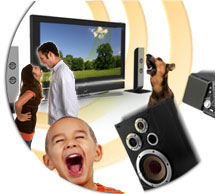 the location you pick. In theory, such virtual meetings are good for being mobile and not attached to a room, but a noisy neighbourhood that could make it difficult to hear, a cafe with bad lighting that can cast shadows would lower your chances of success.
"The environment you pick shows how much you care about the meeting even though it's a virtual one." says one of our experts. "Both parties expect a healthy environment to get to know each other which recruitment company takes care of it in a conventional meeting in the office but in a video meeting, the candidate has also a responsibility to maintain that and without it, the outcome wouldn't be a good one."
Test your gear beforehand: "The most frustrating thing in a video meeting is to wait for other party until they solve their problems with the connection, sound, computer, etc."  says one of sHR. experts. Therefore it's a good idea, to control all hardware and software beforehand and run some checks to ensure nothing wrong will come up during the interview. Even asking help from a friend might do good, to test how you look and sound on camera with your selected environment. Any comments from your enlisted friend about your camera position, voice level, light reflections, etc. would improve the video interview quality.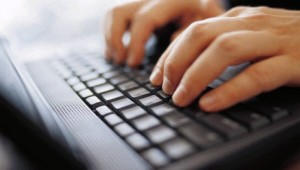 Make some research: You might not be in the same room, but a video interview is a real interview, experts say. It's likely that you'll be asked how well you know the employer. Find out what the job duties are by re-reading the job description, researching what others have to say about what it's like to work this job title. Recent publications about the company or news in its own website could provide a good source of information.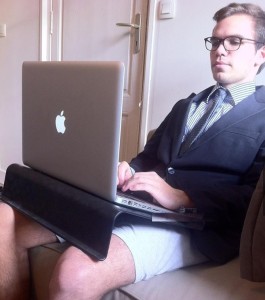 Dress for the meeting: There's no difference between an in-person interview and a video interview. "Although, they'll most likely be seated the whole time, wearing a complete interview outfit can help them to focus and maintain the state-of-mind needed for having a successful interview." says Josh Tolan, CEO of video interview company Spark Hire. If you're following our blog, we've already published an article related with the looks (see our article: Impress me) but still, here're more video interview tips for you: Avoid wearing white which can wash you out, and busy patterns which can be distracting.
Watch your mouth: When you're on camera, every movement and action is magnified. So it's important that you avoid your 'likes,' 'ums,' and 'ahs". Also delivering a clear tone is essential. Speak slowly and clearly, avoid colloquialisms. Of course, never forget smiling and show interest.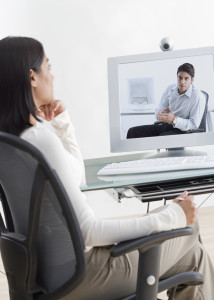 Make eye contact: You need to connect with your interviewer even if they're not sitting in the same room with you. Although it might seem most natural to look at the screen, experts say it's important to make eye contact with your webcam. Curb any nervous tics or a tendency to fidget. Don't bounce your leg under the table, even if you think the interviewer can't see it.
Sit up straight: "Job seekers should also be aware of their posture and body language," Tolan says. "Slouching or leaning back in their seat may give off the vibe that the job seeker isn't taking the interview seriously or is bored and disinterested," he warns. Good posture will also help energize you. Conversely, don't fold your arms over your body. "Crossing their arms should also be avoided because they will appear unapproachable and defensive," Tolan says.
In sHR., our recruiters posses a good amount of virtual meeting experience and they're equiped with relevant skills to understand and evaluate any candidate when in a video interview. With our approach and basics provided here, you can be sure that you get the best through your recruitment process.