Ebru Meric Akgul, Founder, Talent Miner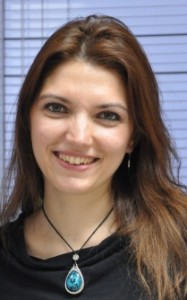 Ebru Meric Akgul had her BSc. degree from Industrial Engineering in Istanbul Technical University and completed her MSc. degree in Industrial Engineering at Bosphorus University. Having known German culture since her high school years at Istanbul Erkek Lisesi had an impact on shaping her life. In 2003, Ebru started working in Siemens San. ve Tic. A.Ş. where she found a chance to use her mathematical and systematical skills, analytical approach and optimization techniques. As a project engineer in Industrial IT group, she managed various software projects while working in different countries such as Germany, Austria and Slovakia and getting familiar with international project management models and software development processes.
In 2007, Ebru Meric Akgul pioneered in founding evoline TR to develop and sell software projects from Turkey to the USA and Germany. Knowing that "human" is the most important asset in the software market, she took over "Human Resources" responsibility in evoline TR believing that "successful software companies must understand and manage "human" properly". Her involvement with the software quality, design & development processes, and team formation made evoline TR the 5th biggest software exporter of Turkey in evoline TR's 3rd year after foundation.
In 2012, Ebru Meric Akgul founded sHR. Consultancy, which is specialized in Human Resources in IT and  two-way-recruitment between Turkey and Germany. sHR. is a boutique HR Consultancy House providing IT recruitment services on an international scope, especially with software focus, and professional coaching. sHR. also has the specialty of its consultants having technical backgrounds which is a "first" in Turkey.
Contact via Linkedin: /ebrumericakgul
Ozlem Yurekli, Talent Miner, IT/Tech Recruitment Consultant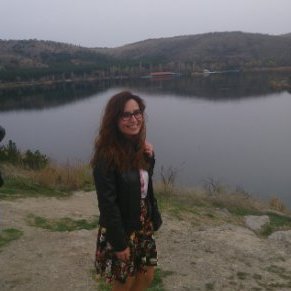 Ozlem Yurekli earned a dual degree from Middle East Technical University (METU); a B.S. degree in Psychology & a minor degree in Business Administration. As an Erasmus student, she went to Rijksuniversiteit Groningen in Netherlands for 6 months to gain a new perspective on things she normally would not have and experience the cross-cultural environment. During those days, she traveled a lot around the world to push her boundaries and get to know herself better.
Upon graduation with high-honor degree from METU, Ozlem decided to attend to Koc University to receive a master's degree in Social & Organizational Psychology. She started working on leadership topics with Prof. Dr. Zeynep Aycan. During her MA years, she served as a teaching assistant to "Advanced Industrial and Organizational Psychology  & Cross-Cultural Management" courses. She was also a mentor of 9 foreign CEMS (Master in International Management) students throughout the Intercultural Effectiveness Competency Program. Furthermore, she was one of the contributors of the "Introduction to Social Psychology" book published by Prof. Dr. Cigdem Kagitcıbasi and Assist. Prof. Zeynep Cemalcilar.
Ozlem is always interested in the interdisciplinary fields because she thinks that she can create something new and original by crossing boundaries and thinking across them. This perspective shapes her life significantly. Being aware of that, she would like to pursue a career in psychology in conjunction with computational areas, she went to one of the best technical universities in Turkey, METU (http://www.metu.edu.tr/) which is also ranked as 85th among the 400 leading universities in the world at the Times Higher Education (THE) rankings (http://www.timeshighereducation.co.uk/world-university-rankings/2014-15/world-ranking).  Having Electrical-Electronics and Computer Engineering students around her, she was able to acquire knowledge about the lectures and projects, so that she could understand the technical language and topics. Thus, it leads her to develop a computer-based measurement tool when doing her master.
In 2014, she started working in sHR. Consultancy. With the understanding of people and how they behave in different situations, she can find the right person for the right position. Moreover, she believes that she can have a positive impact on the lives of a billion people and to help them find their why and their way.
Contact via Linkedin: /ozlemyurekli
Aygen Koçak, Associate Talent Miner, IT/Tech Recruitment Consultant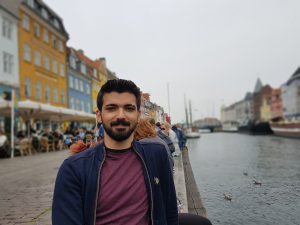 Aygen Koçak received his BSc degree from Business Administration in Middle East Technical University. As a BA student, the lectures he took provided him to gain different perspectives. In other words, both the approaches of professors and the content of articles helped him to understand human nature better than before. Thanks to the HR courses, at the early stage of university years, he decided to continue his career in HR field since acquiring the idea that organizations should invest in their employees not money.  Moreover, he took one programming course (Visual Basic) and gained some background on how software works. Consequently, these courses steered his career objective toward IT Recruitment.
In addition to his academic life, he knows that social life is as important as academic courses to develop other competencies like teamwork, time management and organizational skills.  He wanted to improve himself in many areas. Firstly, he tried to overcome his acrophobia. To achieve this, he participated in METU Aviation Society and started to paraglide. Moreover, he participated in METU Productivity Club and was elected as a board member. Aygen was responsible for the execution of the entire club, and also wrote blog articles, contributed to establish club magazine (Kybele). Besides, he made contact with companies. In each event he attended, Aygen had a chance to have a talk with executives. In consequences of these conversations, his eagerness to work in the field of HR was triggered.
In 2016, he started working in sHR. Consultancy as a "Talent Miner". He believes that working as a team lies at the core of the success. Therefore, he believes that his teamwork skills will reinforce the sHR's spirit. His eagerness to learn will result in different innovative projects. Being able to match the right person to the right job, understand people's language and feelings is necessary. His background in BA and his social competencies developed at METU will help him finding the perfect match.
Contact via Linkedin: /aygenkocak
Duygu Gulseren, Freelance Recruitment Consultant, Talent Miner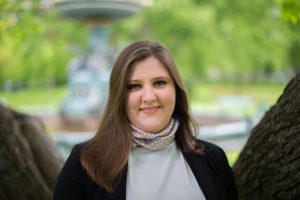 Duygu Gulseren received her BSc. degree from Koc University`s department of Chemical and Biological Engineering. As an engineering student, she has always been interested in understanding the psychological process of human beings. Therefore, she completed various Psychology courses as an undergraduate student. Upon graduation, she studied Social and Organizational Psychology at the Master`s level at Koc University, where she had the opportunity to work with world-class researchers.
Duygu has been serving different organizations as HR consultant for more than four years. She is pursuing her PhD at the Saint Mary`s University, Canada where she teaches Staffing & Selection course to the undergraduate business student at Sobey School of Business as a part-time faculty at the same time.
Duygu has several academic and non-academic publications at the highly prestigious journals and science & business magazines.
Contact via Linkedin: /duygubiricik

sHR. has professionals in its staff who have different expertises in their background. In sHR., we believe that understanding the needs of both our customers and candidates is essential for a successful match that creates value add for all parties.
sHR. Perspective on IT and the "Human"
The most important asset of IT industry is "human". Therefore, in order to maintain a sustainable productive recruitment process in IT, it's essential to have below conditions:
Correct analysis of open demand/position and understanding the real need.
Understanding the "human"

Being able to speak the same terminology with IT candidates

Knowing technical language
Following recent developments in technologies
Having experience in IT projects
Knowing the sector inside out
Since its foundation, sHR. is a big family with the candidates. What does it mean to be a member of sHR. family? What are the values of this family?
Here is the answer: