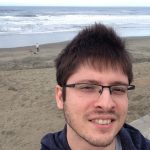 Can Öztokmak – Senior Software Engineer at Truecaller
I feel so lucky because it was sHR. that helped me to find the most suitable job for me in Sweden. They were friendly, motivating, enthusiastic and helpful at each and every step of the entire process. Once you begin interacting with their consultants, you understand the difference between sHR. and the others. I would strongly recommend their guidance to all IT professionals in their pursuit of finding the dream job abroad that matches with their interests and career plans.
---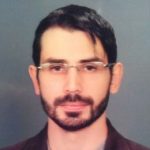 Duran Serkan Kılıç – ASP.NET Web Developer at Netsparker
Looking for a job which suits with your expectation and capabilities is a tiresome process. In this process, you may find yourself as a discouraged person after sufficient amount of unfair and unprofessional interviews with companies. This is the exact situation, I was facing before I met with sHR. After I met with sHR, they made me feel that finding the right career path for me is an adventure of which outcome is a success. During the process, they match you with the right company. They encourage, motivate and support you. By considering these, I can proudly say that their professionalism is undisputed and what they do is invaluable.
---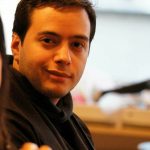 Güven İşcan – iOS Software Engineer at Truecaller
sHR. came up to me with a great job post, unlike many hr companies they offered something which is quite intriguing and right at the level of experience I had. They were helpful at each and every stage of the interview giving hints before each phase and they informed me of the challenge that lies ahead. I'm grateful for their efforts which let me get a great job in Sweden.
---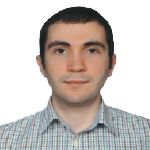 Tuğkan İnce – Java Developer at Siemens
sHR. Consultancy is a company providing experiences & knowledge in IT sector in both professional/structural and friendly manner to its job candidates. I believe that I am quite lucky to meet with them in one of turning points in my life in terms of my career. Thanks to sHR., now I am pursuing my career in one of the giant & multinational companies in the world. It would be more difficult to achieve my dream without their guidance & assistance.
---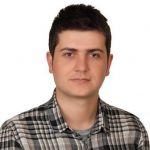 Nezir Yatman – Senior Software Engineer at Comparex Germany 
sHR. Consultancy has made me surprised and impressed a lot due to their professionalism and sincerity since the first  moment I met with them. It is quite hard to find a job abroad.  Even if you find it, the legal procedures such as work visa and permit make you exhausted and overwhelmed.  However, sHR. Consultancy makes this process easier and enjoyful!  Knowing the German culture closer and having knowledge about German labor laws & bureaucratic workload, sHR. makes your dream come true!  Thanks to them, I am living and working in Germany now.
---
Alper Üzgeç –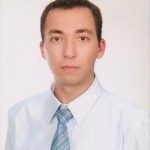 Embedded SW Developer at Siemens
Beyond being the pioneer of the new concept 'Talent Mining', in my opinion, sHR. will shape the future of IT/Tech Recruitment. Although the principles of work-life rarely change, candidate analysis methods should be updated in parallel with the advancement of technology. At this point, sHR. leaves the classical methods behind. The consulting companies which adapt to this change & differentiate themselves will get ahead. However, unless this change is sincere, i.e. natural & organic, and comes from within, these companies will always be a step back than sHR.
---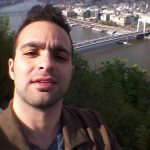 Vedat Akses – Software Development Engineer at Siemens
sHR. makes the recruitment process much more entertaining by listening and understanding what actually the candidates care. This approach lets you find out the best match opportunity according to your interests and future plans. Since they have an IT knowledge, it makes the whole process much easier and reliable. I would suggest anyone to meet with sHR not only for job looking but also getting career guidance.
---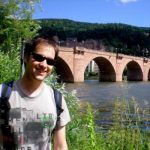 Berkay Dinçer – Senior Big Data Software Engineer at Sony
sHR is simply the most impressive and interesting HR company I have worked with. They are doing an excellent job on the whole recruitment process while being very kind-hearted and friendly. Their invaluable guidance helped me to ace technical and social interviews with Sony. While working with them you not only land on your dream job but you also get to know great people with great ideas. I believe they are decades ahead from any other company I can think of.
---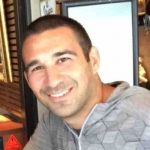 Giray Yıllıkçı – Software Developer at Siemens
sHR. guided me to find the best matching job for my profession & future career goals. In my opinion, their professional yet very friendly approach to me gave the opportunity to show my competencies at the very best in each step. The rich interaction with sHR. family cultivates my successful technical interviews at Siemens. I feel very advantageous to meet with sHR. and to have an informative & high-quality recruitment process.
---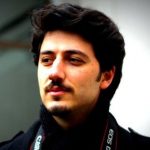 Nihat Ük – Senior Development Engineer in Test at Siemens
I don't want to mention about sHR.'s recruitment and consulting professionalism, their success, etc.  They are really different. I am totally sure, these team members don't like this job. They LOVE it. And when you talk with them, you will easily understand what I mean. sHR. is a perfect company and I know sHR. will be the reformer of the IT/ Tech Recruitment in Turkey and in the World…
---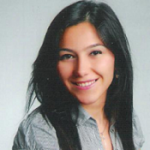 Sema Gün Uysal – Software Engineer at Verifone
Having experienced a number of agencies over the years, it was nice to speak to someone who totally understood the position I applied for. The interview process is generally quite long and overwhelming, but sHR. team's guidance, coaching and great enthusiasm really allowed me to stay motivated throughout the process. They're organised, knowledgeable and passionate. I am truly grateful to have received not just a successful job placement, but also a personal mentor, career advisor and pillar of support.
---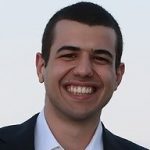 Mert Yücesoy – Engagement Manager at Alterna Team
My first interview with sHR. was quite the shock, they were incredibly flexible and did my interview via Skype which is not something I have encountered before with HR professionals. From that moment on, they never stopped surprising and motivating me throughout my recruitment. sHR.'s professional and caring attitude, combined with deep HR expertise helped me to land the job I wanted for so long. I felt their complete trust & support every step of the way. sHR. delivers dream jobs and I would definitely recommend getting to know them.
---

Mustafa İlker Çakırgöz – Software Development Specialist at Comparex
I've got my job in Germany by the initiative & consultancy of sHR. I've got not only a nice job but also a completely new life that I was looking for years. There' re lots to say about sHR. In short, the words defining sHR. are: "Sincerity with all aspects, open communication, superior matching skills of the job seekers & jobs in terms of talents, requirements & goals, care about you more than you, great responsibility and reliability, deeply experienced in engineering & IT sector, strong technical engineering background." sHR., thanks a lot for providing me a new career & life.
---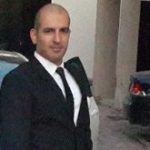 Onur Başkırt – Software Manager at Kariyer.net
sHR. is an exceptional recruitment consultancy company that helps, guides and coaches the candidates during the recruitment process with their overall experience. I've had a successful recruitment experience with them and for me, sHR. will always be the first place that I consult with regarding my career.
.
---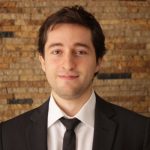 Mert Yeşilbursa – Logistics and Demand Coordinator MEIA at Essity
It is often omitted that human resources is the most important asset of all organizations and to find and recruit top talent is a skill per se. sHR., I believe, is one step ahead of the competition by caring for people and thus valuing this resource. I found myself motivated and well-informed at all stages. By combining a structural and professional approach with cordiality is how sHR. delivers.
---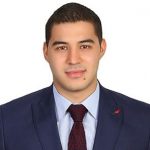 Polat Mert Can Ovalı – Brand Marketing Specialist at Pegasus Airlines
Even in the early stage of our recruitment process, I felt the strength of sHR. It made me feel confident and comfortable during the entire process.  Sincere but professional attitude of sHR.'s gentle team members always encouraged and motivated me along my interviews. We celebrated our success together. Even after recruitment, we kept in touch and sustain our good relationship. sHR. demonstrated how they are successful in their new field too, in Management Consultancy.
---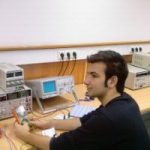 Ömer Coşkun – Research Scientist at Netherlands Forensic Institute NFI
sHR is a consummate professional recruitment agency. During the career opportunity, we discussed, sHR.  was instrumental in supplementing and assisting the process – I was bowled over by the friendly but structural and professional approach. I have no hesitation in recommending sHR. to any company looking for a strategic resourcing partner better than the mainstream search firms.
---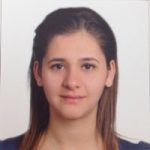 Esra Tekin – Software Development Engineer at Siemens R&D
sHR has strong IT background, this makes difference compared to other HR companies. sHR is able to analyze candidate's career plan easily and offer most suitable job by asking right questions with strong technical and HR information.
.
---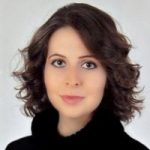 Dr. Gaye Sağlam – Project Manager / Expert Test Engineer at Siemens R&D
sHR.'s kind team members offer a job interview within the framework of a friendly conversation constituting a trust in the company even at early stages and providing the accurate transfer of expectations between two sides. Thanks to sHR. for being a performer of this distinctness.
.
---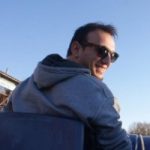 Deha Kuran – Manager Software Development at NXP Semiconductors
Thanks sHR. for their support when I needed a change in my career.
.
.
.
---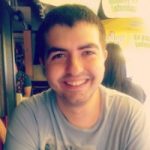 Melih Sağlam – Project Manager at Siemens R&D
I had a great first day at work. I'm confident that I made a right choice.
Thanks to sHR. for everything that made this happen.
.
.
---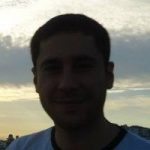 Erdal Dalkıran – Software Developer at Bilgi ve Teknoloji Grubu Ltd.
My first impressions are great with my new responsibility. I believe we'll achieve many successful things here.
So keep on dreamin'!
..