Recruitment Services
sHR. provides a complete process of recruitment with various techniques about candidate search and interviews.
sHR. is pushing the boundries of recruitment which is defined as the process of finding and hiring suitable candidates (from within internal or external of an organization) to fill the positions. sHR. understands the client business, their requirements, researches the market place that includes targeting relevant companies, gathers information, collects pools of candidates and finds suitable people for the roles.
Unlike standard recruitment companies, sHR. with its technical background and vast knowledge target active and passive candidates explaining them the client business in brief, having an interview and convince them to become open minded for a career change.
What Benefits sHR. Brings
Partnering up with sHR. brings a lot of benefits to its clients:
High quality profiles
Speed and flexibility
Cost reduction
Business growth
What Makes sHR. Different
Bases for those benefits lie deep in the roots of sHR.:
More than 10 years of IT sector experience in:

Project management
Human resources, quality and business development

Technical background, HR specialities (certifications)
Offshore and nearshore software development experience (Germany and the USA)
Deep knowledge about European culture (especially Germany) and IT market in Europe (IEL, Siemens, evoline TR, Stuttgart Development Office)
University cooperations:

Advisory board member of the Computer Engineering Department of Istanbul Technical University
Sabanci University Career Office
Turkish-German University
Marmara University – Informatics Department
Koç University
Middle East Technical University Career Office
Professional Coaching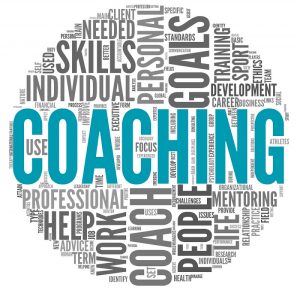 Although there are many definitions of coaching in the literature, sHR. Consultancy follows the basics of co-active coaching which is defined as below by L. Whitworth et al (2007):
"A powerful alliance designed to forward and enhance a life-long process of human learning, effectiveness and fulfilment."
The Co-Active Model balances self-awareness, a keen agility with relationships, and courageous action to create an environment where individuals can be deeply fulfilled, connected to others and successful in what matters most.
Our certified consultants are more than happy to listen and empower to elicit the skills and creativity a client already possesses, rather than instruct or advise.
Professional coaching brings many wonderful benefits: fresh perspectives on personal challenges, enhanced decision-making skills, greater interpersonal effectiveness, and increased confidence. And, the list does not end there. Those who undertake coaching also can expect appreciable improvement in productivity, satisfaction with life and work, and the attainment of relevant goals.
 Increased Productivity
Professional coaching maximizes potential and, therefore, unlocks latent sources of productivity.
Positive People
Building the self-confidence of employees to face challenges is critical in meeting organizational demands.
Return on Investment
Coaching generates learning and clarity for forward action with a commitment to measurable outcomes.The vast majority of companies (86%) say they at least made their investment back.
Satisfied Clients
Virtually all companies and individuals who hire a coach are satisfied.
More information on benefits of coaching can be found in the ICF Research Portal, including case studies and industry reports.
Source: ICF Global Coaching Client Study was commissioned by the ICF but conducted independently by PricewaterhouseCoopers.
Restructuring
In order to reach "right and effective organisations", sHR. also brings its expertise to other topics in IT and provides consultancy on:
IT processes,
Quality in IT (CMMI, TS)
Effective team setup
Management of offshore & outsourced business