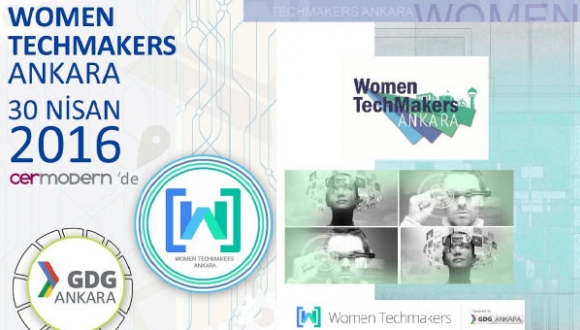 sHR. was at Women Techmakers 2016 in Ankara!
On the 30th of April, the founder of sHR., Ebru Meriç Akgül was invited to give a speech about "Talent (Star) Wars in IT" at Women Techmakers Ankara 2016. All technology enthusiasts, even from different cities (e.g.; Eskişehir, Kocaeli, Kütahya) came together in Ankara to discuss the developments, innovations and news in technology.  The aim of Women Techmakers is to support and empower women in technology. Many successful women made a presentation about the importance of programming languages, of women in IT sector, of domestic software companies and many other technical topics like IoT, Big Data, Java 8th Edition, Unity etc.
Mrs. Meric Akgül talked about "workforce crisis in IT sector" in terms of reasons and solutions. She introduced sHR's new concept for IT recruitment: "Talent Mining".
The organization and participants were quite amazing. We would like to thank to WTM Ankara team for their invitation and hospitality.
Below are some photos from the event: