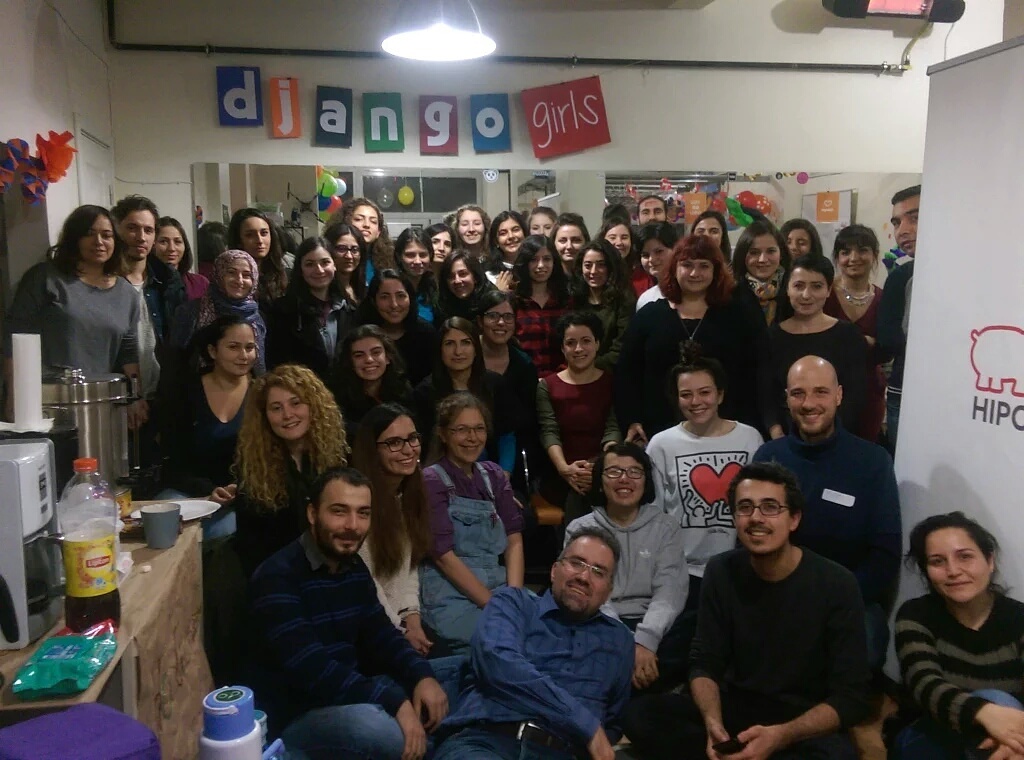 Django Girls Istanbul Event
On the 12th of December, on Saturday, there was a free workshop about computer programming for women. Some of you may know what "Django Girls" is, but for the ones who do not have an idea about it, we would like to briefly explain the history. In 2014, this voluntary action was started by two women; Sitarska and Sendecka, in Berlin. It is a non-profit organization  which aims to bring more women into the technology world. For the first time, it happened in Istanbul this year. Dr. Suzan Üsküdarlı; an academician in the Computer Engineering Department of Boğaziçi University, is the initiator/promoter of this event. We would like to thank her for inviting us.
It was really difficult to portray the atmosphere of the event. Can you believe that at least 50 people (participants and mentors) came together to learn/teach computer programming even it was at the weekend? The only engagement motivation of those people was just "learning & sharing". The average age of the participants was 24; ranging from high-school students to university graduates. They were quite excited and motivated to finish the documents prepared by mentors in advance. For example, they almost forgot to take a break and to eat & drink something provided by sponsors and mentors. In the break-time, they were still  talking about the programming languages, and the advantages/disadvantages of them. They emphasized that "they are enjoying while programming". The teaching method used in this workshop was quite different compared to mainstream workshops or university education system. It was " learning through experience"!
It is amazing to see that people feel the responsibility for "doing better things for better tomorrow" without having any interests. Two heads are better than "ones"!
Notes: It is really great to see that the actions are already taken to solve the problem stated as "Each person in the society does not have programming skills to adapt to changing world conditions, i.e., technology." To get more idea about it, you can read our past blog post: What do you think about learning how to code?
Below are some photos from the event: