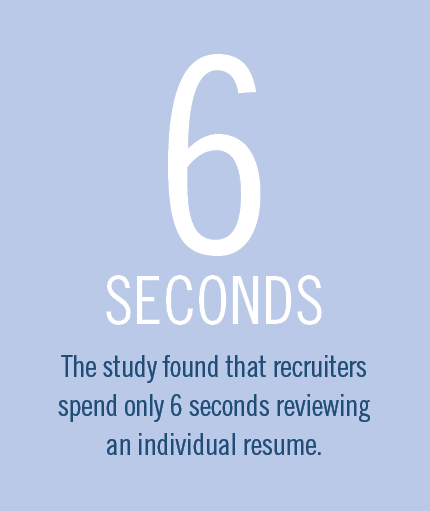 Are Six Seconds Enough to Get to Know You?
A recent study was released by The Ladders which tells that the recruiters spend only six seconds in average to check resumes.
 It seems that more than a dozen of recruiters first check your personal information mostly to see where you live and understand if your location is fitting with the work location.
Then comes the most recent company and experience showing your current area of responsibility along with the start and end dates which give recruiters some idea about your commitment, frequency for changes and it also shows if you're a junior or senior candidate.
And the last but not least one is your last graduated school where an indication about your expertise and interests can be gathered which is also needed to make a good match between candidate resume and open position.
Also you can check this short video: Recruiters Reading Resumes
In sHR. Consultancy, we know very well that 6 seconds are not adequate to evaluate  a CV of any candidate and it's unfair to come to an opinion with limited information regarding one person's career. Therefore, consultants at sHR. take their time to review resumes in detail and make the necessary analysis in order to reach the best conclusions.
But of course, a well structured resume won't hurt anyone, right?
NOTE:  The two resumes below include a "heat map" of the recruiters' eye movements.  The one on the right side was looked at more thoroughly because of its clear and concise format. The use of highlighted and bolded text, bullets, space and section dividers all help for reading ease-of-use.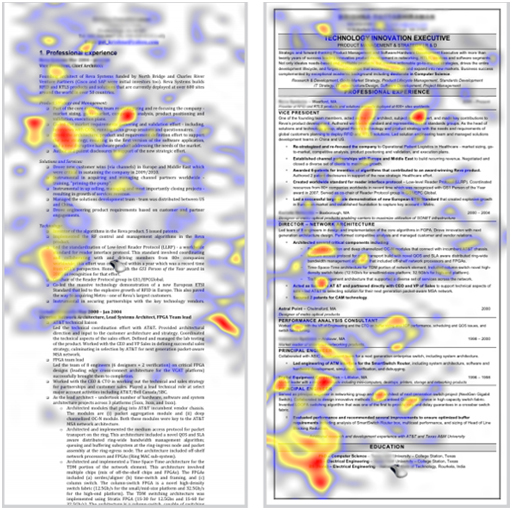 Source: The Ladders