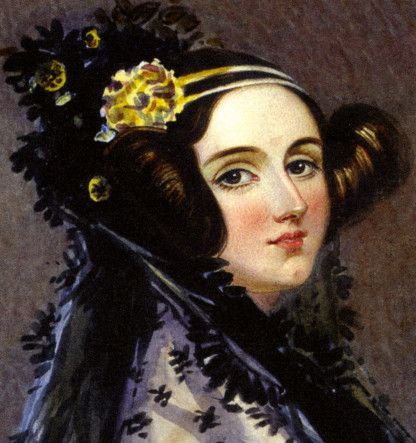 Women in Software Engineering – Kim Demiş Kadınlar Yazılımdan Anlamaz Diye?
This article is about women in computer science and published originally in Harvard Business Review  Turkey Blog on Ada Lovelace Day, 13 October 2015.  Ada Lovelace Day is an international celebration of the achievements of women in science, technology, engineering and maths.
Bu yazının aslı, 13.10.2015 tarihinde Harvard Business Review Türkiye Blog'ta yayınlanmıştır. 13 Ekim,  tüm dünyada, kadınların mühendislik, bilim, matematik, teknoloji gibi alanlardaki başarılarının kutlandığı Ada Lovelace Günü'dür.
---
Yıl 1815, Londra… 10 Aralık'ta şair bir baba ile matematik sevdalısı bir annenin kız çocuğu dünyaya geliyor ve adını "Ada" koyuyorlar, bundan yaklaşık 160 yıl sonra geliştirilecek olan nesne yönelimli ilk programlama dillerinden birine, kızlarının isminin verileceğinden habersiz olarak…
Evet, yanlış okumadınız: Bilgisayar programcılığının temelini ilk atan kişi bir kadın!
Ada Lovelace, kendisi küçük yaştayken ayrılan anne ve babasının tersine, birbirinden ayrı düşünemediği şiiri ve matematiği tek bir başlık altında ele almayı tercih etti. Adeta bilimi bir şiir gibi işledi, sanatı teknolojiye kattı. Üstelik tüm bunları, kadınların bilimsel tartışmalara katılmalarına izin verilmediği ve akademik yayın yapmalarının uygunsuz bulunduğu bir çağda gerçekleştiriyordu.
Yazının devamı için tıklayınız: http://www.hbrturkiye.com/blog/cesitlilik/kim-demis%CC%A7-kadinlar-yazilimdan-anlamaz-diye
"Ada Lovelace'ın yaktığı bu meşaleyi sonrasında pek çok kadın başarıyla taşıdı:

Hedy Lamarr, Top Secret Rosies ve Grace Hopper.

Sonrasında ve günümüzde de daha niceleri onları izledi, izliyor: Anita Borg, Danese Cooper, Laura Thomson, Marissa Mayer gibi."