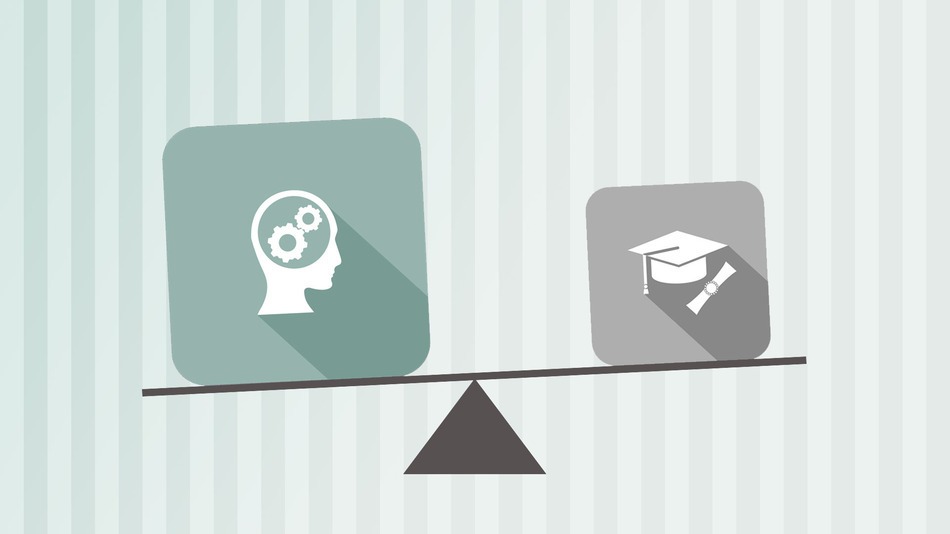 Skills or Degrees
A recent article in Business News Daily is about a study which was based on surveys of 2,059 U.S. adults over the age of 18 who were employed full or part time.
The survey which belongs to the online career site, Glassdoor shows that even though 82 percent of U.S. college graduates say their level of education has helped their careers, more than 70 percent say specialized training to acquire specific skills is more valuable in the workplace than a degree.
Overall, more than 60 percent of the employees surveyed said learning new skills or receiving special training is most important in advancing their career and earning a bigger paycheck, compared to just 45 percent who said the same about receiving a college or graduate degree.
Employees also think that their specific degree is not very relevant to the job they do today, while 80 percent admitted they've never been asked about their college grade point average during a job interview.
In the survey, nearly three-quarters of employees said their employers value work experience and related skills more than education when evaluating job candidates, with 53 percent saying a graduate degree is no longer necessary to secure a high-paying job.

It's one of the challanges that we face in sHR. Consultancy to find the best match between skills and degrees of candidates and requirements of employers. sHR. team regards highly both experiences and educational backgrounds of candidates and guides them though their career path to create the most appropriate and the best match.