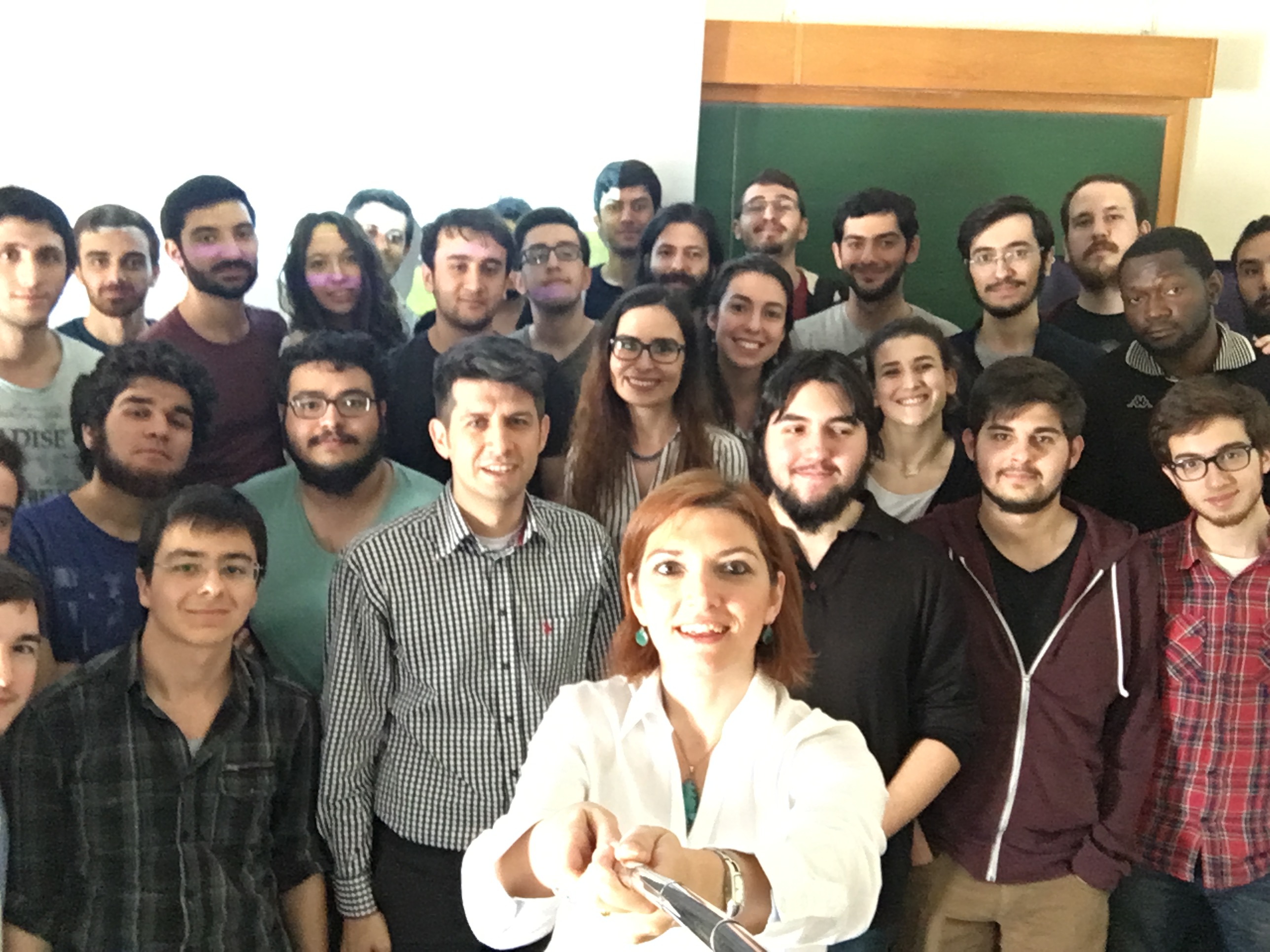 sHR. was at ITU to meet Computer Engineering Students for the third time
On the 15th of April, sHR.  was at ITU to meet Computer Engineering students for the third time. Asst. Pr. Dr. Gökhan İnce invited us to give a workshop about technology, innovation and entrepreneurship like we did in the past (in 2014-15). Being aware of the importance of youth for our society and taking this responsibility, we designed an interactive workshop, which can lead to a positive impact on their lives in the short and long term.  We just reminded them the necessity of taking the accountability of their own lives. In this manner, they can reach the meaningful life and be satisfied both for themselves and for the society in which they live.
Each time when we were there, we had different experience and learned new things about our future. First, we realized that they are quite eager to learn new things, which lead us to explain & share more and more. Second, they just need to be trusted and supported; after that they can do their best to not disappoint you. Third, they put a distance if they do not know you. However, if they realize that you are sincere, the ice is broken and the connection occurs, which can result in long term trust.
For sHR. , industry-university collaboration is quite important since our future depends on today's youth; therefore, we should make an investment on our youth. It was great to be with these great students and to feel connected with them.
Below are some photos from this day: