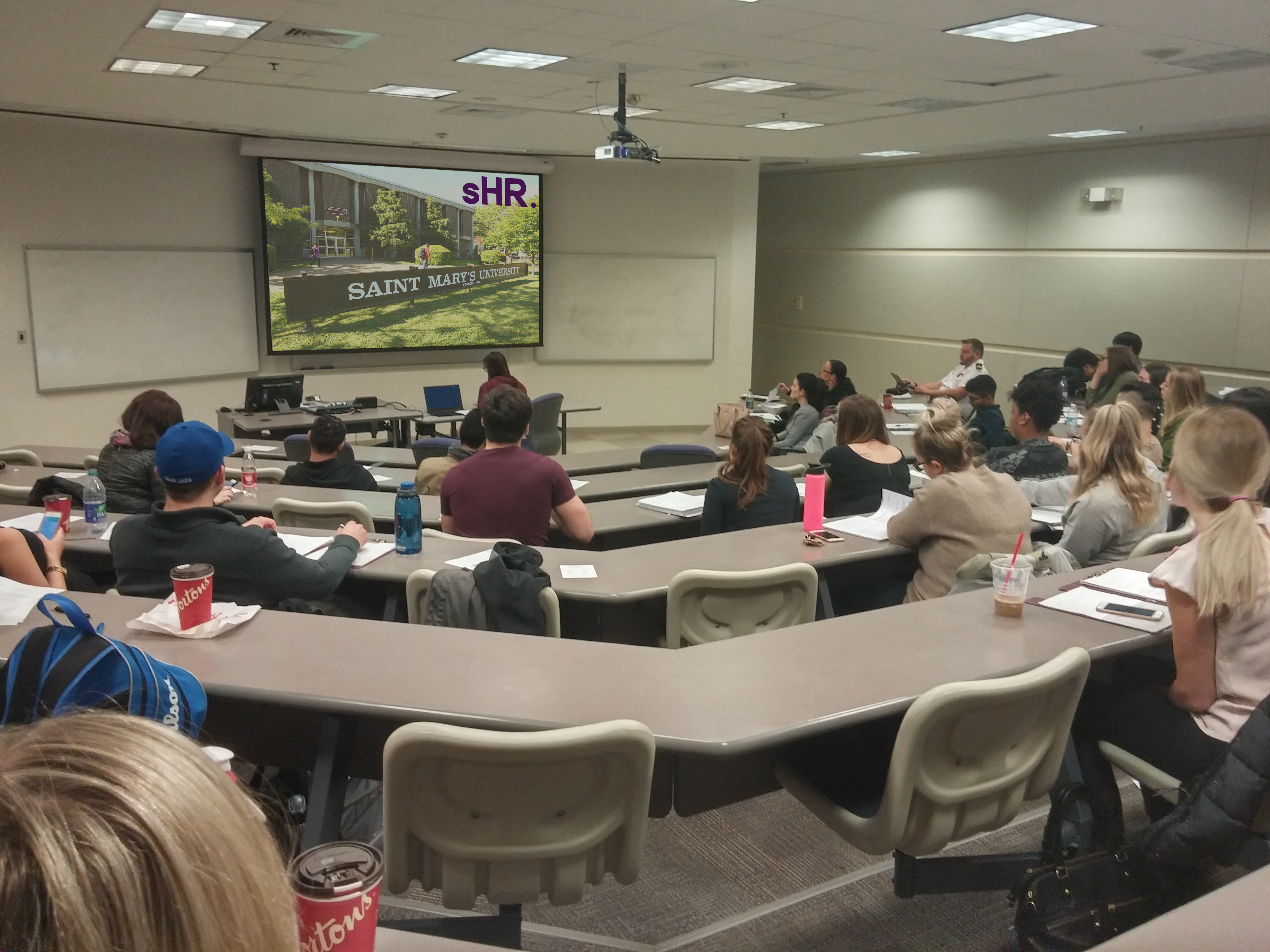 sHR. gave a remarkable presentation at Saint Mary's University
On the 2nd of November, there was an amazing panel at Saint Mary's University, Halifax, NS in Canada. The distinguished panelists; the experts in their area, were excited to meet the senior university students in "Business Administration" department taking the "Staffing & Selection" course. As sHR., we talked about "Talent Wars: Why is IT Recruitment special?". We also explained our unique approach to IT Recruitment: Talent Mining.
On the panel, there were 4 more professionals specialized in HR, especially in "Recruitment & Selection" area. They also talked about quite interesting topics:
For instance, Shauna Smith explained the differences between "Contingency Recruiting" and "Retained Executive Search". Christopher McLeod shared his stunning experiences as a Selection Officer at Canadian Armed Forces. The relation between "Talent Acquisition" & "Recruitment" and the importance of Center of Excellence (CEO) for organizations were discussed by Stephanie Coady from EMERA.  Burcu Kaptan informed the students about Bell for which she has been working.
We think that it was a quite beneficial panel for students to see how recruitment strategies, methods, and tools varies depending on the sector and other conditions. For example, we learned that there are too many job applicants at Canadian Armed Forces; therefore, there is a surplus condition here. On the other hand,  an exact opposite situation called as talent shortage occurs in IT sector.  That enabled students to have an idea about the different problems leading to different solutions in the recruitment processes.
It was a great pleasure & an honour to be there with these amazing students and professionals by crossing the boundaries!