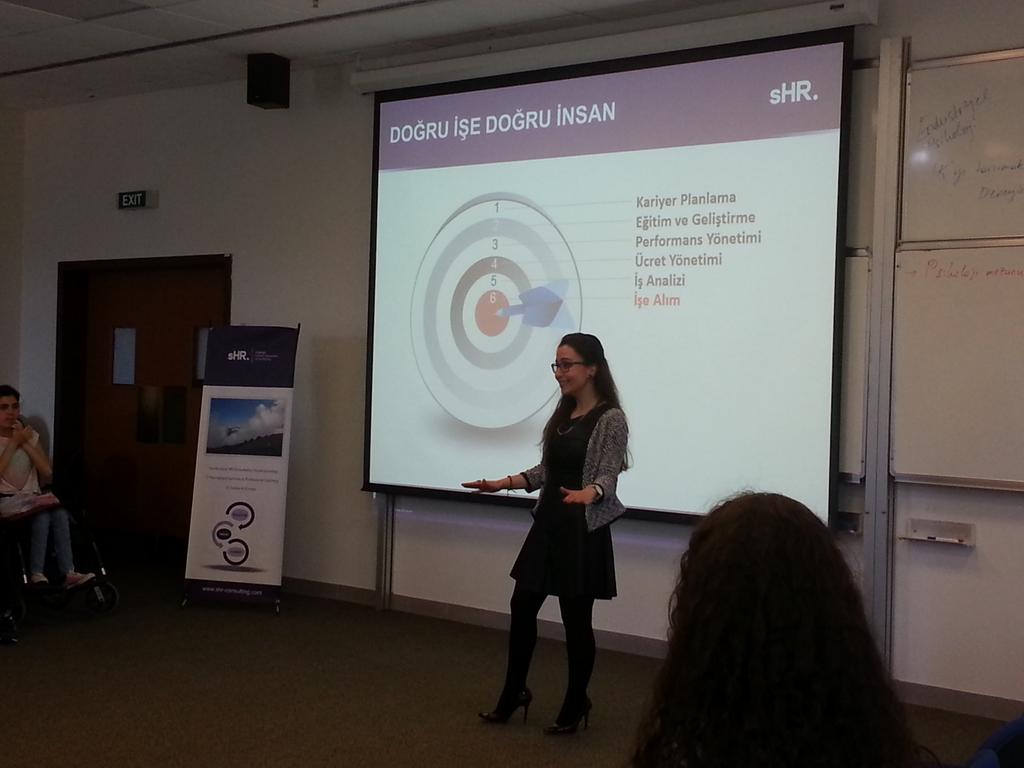 sHR. conducted a workshop on recruitment at Koç University
On 9th of May, sHR. made a workshop on recruitment at Koç University. We met with psychology students who are interested in HR, especially in recruitment. This event was organized by Koç University Psychology Club. Distinguished academicians in Psychology Department from Koç University and other universities were invited to this event, they shared their valuable studies/research with students. As sHR. it was an honor to be invited to this event and to give a workshop on recruitment.
As sHR., we discussed the importance of recruitment for organizations,  the required transformation of HR, especially for recruitment, and redefined the "value-adding recruiter". We emphasized that as recruiters we should change the status quo and restructure existing approaches & applications in HR.
It was pleasure to be there and inform & provide new talents with precious knowledge about recruitment. Participants gave us great feedback about our workshop. We hope that we can turn negative attitudes toward HR into positive ones by the help of these new talents.  We can alter the mainstreams in HR, if we first change ourselves in terms of ideas, thoughts and behaviors.