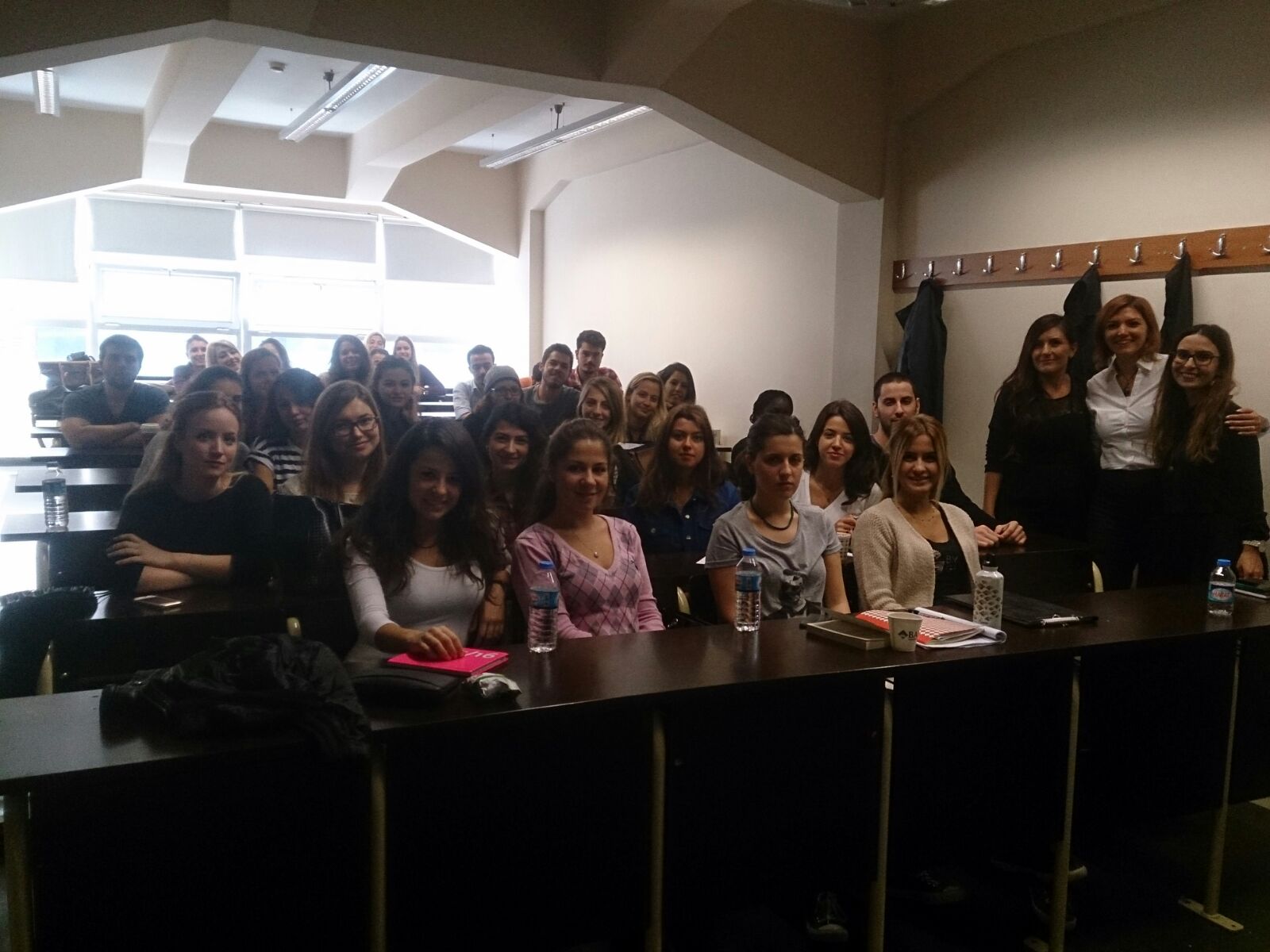 sHR. conducted a workshop on recruitment at Bahcesehir University
On the 9th of October, sHR. was at Bahçeşehir University to meet senior students. Assist. Prof. Dr. Arzu Aydınlı-Karakulak invited us to share our knowledge & experience about HR, especially recruitment, with senior psychology students at Industrial and Organizational Psychology lecture. It was an honor to be invited to this lecture as guest speakers and to meet our high-talented future professionals. First, we would like to thank Assist. Prof. Dr. Arzu Aydınlı-Karakulak & students who were quite interested in our workshop.
The workshop called as "Lessons from Success: The Art of Recruiting and Talent Mining". We talked about the transformation of HR  and HR functions in the organization. As IT-recruitment company, we explained the reasons why recruitment should matter for the organization and also redefined who "the ideal" recruiter is.  The place and importance of Industrial and Organizational Psychology in today's business world was also discussed together.  At the end of the workshop, we tried to design and shape the students' career path by emphasizing our "uniqueness" and, hence, the necessity of discovering their "inner self".
Below are some photos from the workshop: