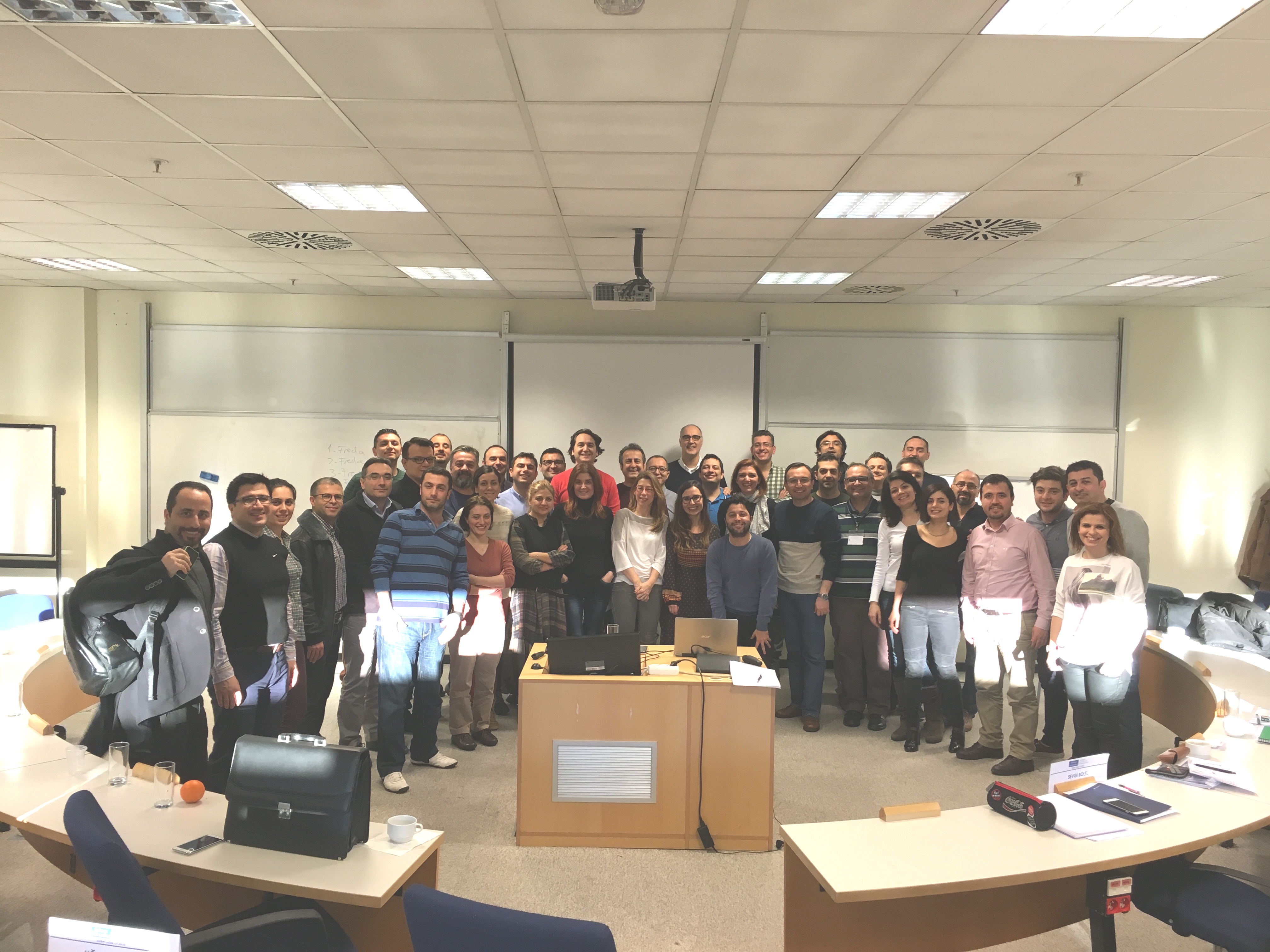 sHR. at Sabancı University School of Management
On the 4th– 5th of March, sHR. was at Sabancı University to meet students of Executive MBA program in the "Organizational Behavior and Leadership" course.  Assoc. Prof. Dr. Mahmut Bayazıt invited us to discuss the topic of "Recruitment, Selection and Hiring" together and to share our hands-on experience. It was an honor to be there and to meet with high-talented and distinguished professionals from different sectors.
In the lecture, we focused on the importance of recruitment and hiring process for the organizations. It was emphasized that "hiring people" is one of the most significant responsibilities of managers although the value of it is generally underestimated in the eyes of executives. Together, we examined a specific case and conducted mock job interviews; in the form of a panel job interview, which made the process more practical rather than just theoretical. "DOs and DON'Ts" were discussed in more detail based on the performance of executives in these mock interviews.
It was more than a beneficial lecture since common mistakes were addressed and students had the opportunity to get quick and individual feedback from the experts in the recruitment area, which results in more successful & efficient hiring process later. More than this, Assoc. Prof. Dr. Mahmut Bayazıt shared his valuable information which cannot be learned just from books & articles.
All in all, it was great for us to make a contribution to such kind of great lecture composed of great people! Sharing is always growing.
Below are some photos from those days: