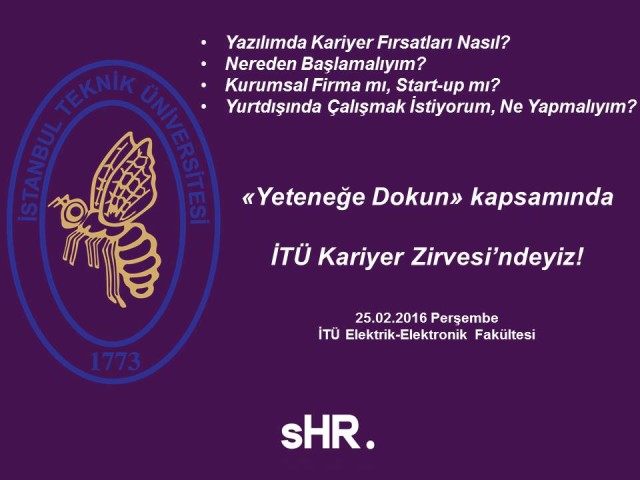 sHR. at ITU Career Summit'16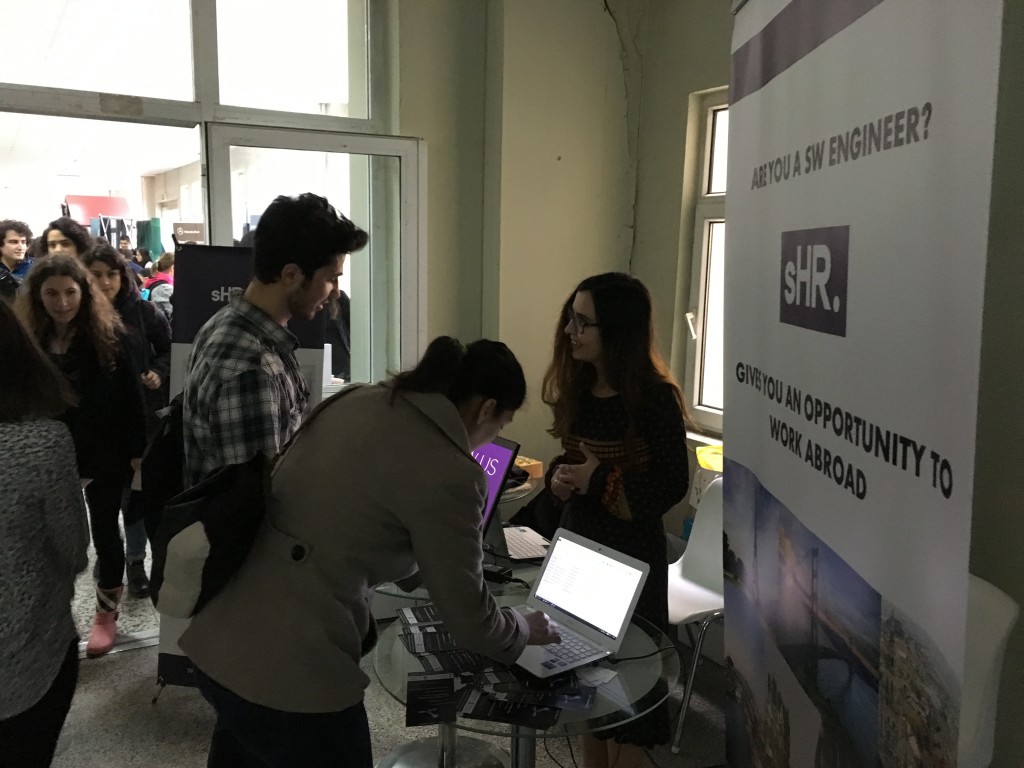 On 25.02.2016, sHR.  participated the ITU Career Summit and took its place in the Faculty of Electrics-Electronics Engineering.  It was great to meet the future engineers in Computer, Electronics, Control and  Electrics.
We explained them how to benefit from an IT Recruitment Consultancy House like us when they graduate and try to find the best job for themselves. Seeking a job is usually a long, overwhelming, stressful, and sometimes even  an annoying run. With a competent recruitment consultancy company, one can avoid all these unlikeable parameters of this process and turn it into an effective journey.
We also informed the students about the job opportunities sHR. provides in Europe, and showed them the way how to apply.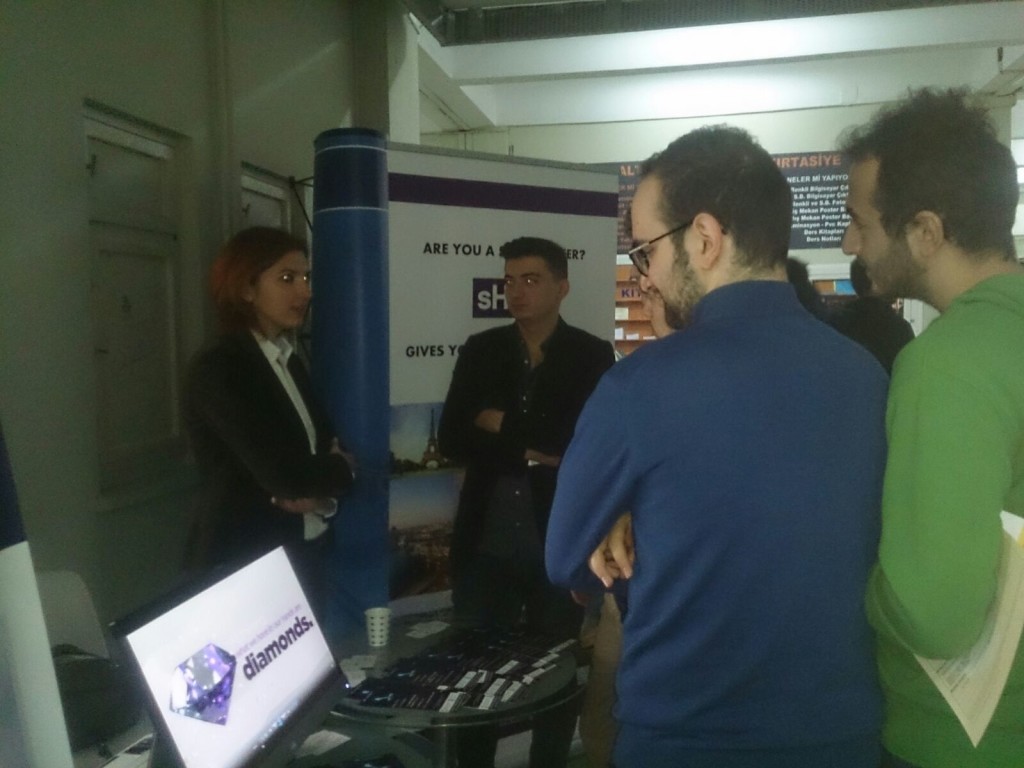 Above all of them, we gave our young future talents ideas, advices and tips how to prepare themselves for the professional business life, what to/not to expect in the sector they will be working in.
As sHR., we are again full with hope, energy and faith for the happy future days!